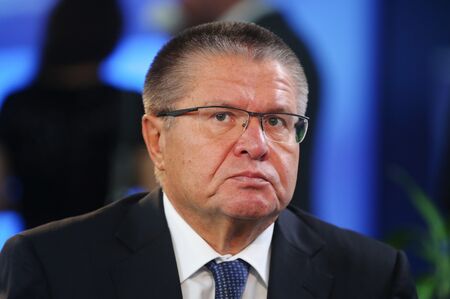 Russia opened a criminal case against Economy Minister Alexei Ulyukayev for receiving a $2 million bribe related to his ministrys approval of the sale of a 50 percent stake in Bashneft PJSC purchased by state-run oil producer Rosneft PJSC last month.
Ulyukayev, 60, was detained on Monday, Russias Investigative Committee said in a statement on its website. Spokespeople for both Ulyukayev and Rosneft didnt immediately respond to requests for comment outside working hours.
The case comes as Rosneft is preparing a mandatory offer to buy out minorities in Bashneft, where it purchased a 50.08 percent stake for 329.69 billion rubles ($5 billion).
Rosnefts Oct. 12 purchase from the government was made at a premium to the market, or 3,706.4 rubles for each common share it bought. Bashneft shares closed at 3,480 rubles in Moscow on Nov. 14, or 6.1 percent below the purchase price.
President Vladimir Putin named Ulyukayev, at the time a first deputy governor of Bank of Russia, economy minister in June 2013.
Read more: http://www.bloomberg.com/